Cronies in Bars Having Cocktails–Alfred Ironside, Ford Foundation's International Man of Mystery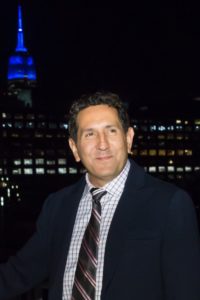 By the time Alfred Ironside arrived at the Ford Foundation in 2006, he had already had a career that most of us could hardly imagine–from leading disaster communications at the Red Cross to media relations at UNICEF, with stints in advertising in Bulgaria to a newspaper in Jerusalem to boot–Alfred Ironside may be the James Bond of communications. As the Vice President for Global Communications at the Ford Foundation, Alfred is rolling all those skills and experiences into one exciting, strategic bundle.
Alfred and Eric sit down at Mollie's Pub in New York's Gramercy Park neighborhood (where Eric's grandmother used to drink) to discuss his career, what he's learned, and the joys and challenges of running communications for one of the biggest and most complex foundations in the country. We REALLY think you won't want to miss this one.