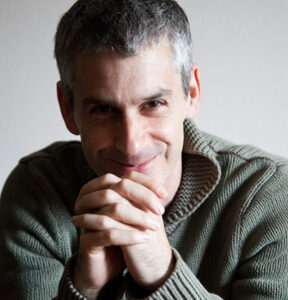 We don't bandy about terms like these, but Aaron Belkin is a stone-cold communications genius. He was a leader of the communications strategy that helped end the so-called "Don't Ask, Don't Tell" policy that prevented gay and lesbian soldiers from serving openly in the military, and he followed that with a successful campaign to allow transgender individuals in the military to serve openly and have access to gender-affirming medical and psychological care.
Aaron's book How We Won: Progressive Lessons from the Repeal of 'Don't Ask, Don't Tell' should be required reading in every communications class, and for that matter every nonprofit or foundation communications department everywhere.
Eric spoke with Aaron about his strategy to win on Don't Ask, Don't Tell and much more. Aaron is controversial, a little salty, and unafraid of taking on the conventional wisdom (and don't get him started on George Lakoff).
We really think you're going to enjoy this one.
Podcast: Play in new window | Download