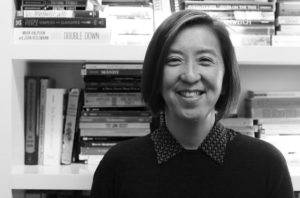 Minna Jung has had a varied and wonderful career in nonprofit and foundation communications. She has run communications at a large foundation (Packard), a national non-profit (Earth Justice), and she's even a published author (a children's book called William's Ninth Life). 
Minna talks about the pitfalls of professional ambition, the challenge of being creative while still getting the day-to-day work done, and even about how to facilitate a meeting. 
This wide-ranging conversation between Minna and co-host Eric Brown takes place at the Lone Palm, a dive-ish bar in San Francisco's Mission District, as Let's Hear It moves out of the studio and into the streets.