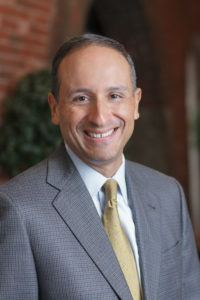 It's hard to talk about Jim Canales without getting a little gushy. He's generous, funny, and way too modest for someone who has spent more than two decades as an amazing leader in our field. And as the president of the Irvine president from 2003-2014 and the Barr Foundation since then, Jim has established himself as one of philanthropy's very best communicators. Oh, and he's also just incredibly nice.  
Jim sits down with Eric (in a very fancy studio, we might add) to discuss his journey from high school English teacher to foundation executive, how he uses communications to advance the goals of the Barr Foundation, and his theory on who robbed the Gardner  Museum in the greatest art heist in history (okay, not so much on that last bit). 
We really think you'll enjoy this episode with Jim, one of the best and brightest minds in philanthropy.