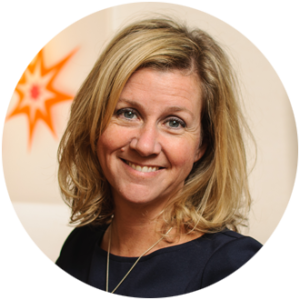 For anyone who works in the field of nonprofit or foundation communications, the name Kristen Grimm looms large. She started as an intern at Fenton Communications and within just a few years she was running the company, at age 28.
She launched Spitfire Strategies when she was in her early thirties, and in the intervening decade and a half she has built the organization into one of the most highly respected nonprofit communications firms in the country.
All the while, Kristen has managed to keep learning and she has maintained an infectious sense of humor. In this episode of Let's Hear It, Kristen talks about how she inadvertently pranked Peter Jennings, why she travels around the country in a camper trailer every year, and she describes her plan for reducing "unforced errors" in communications strategy and planning. While's she's at it, she talks about how she keeps learning, how she thinks about management, who she turns to for advice, and so much more.