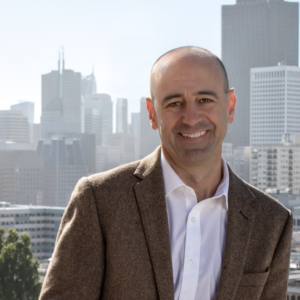 Did you miss us? We missed you! Let's Hear It has been on a brief hiatus but we're thrilled to be back with what we think is a cracking great conversation with Glen Galaich, the CEO of the Stupski Foundation in San Francisco. Eric sits down (in person!) with Glen to discuss Glen's colorful career as a drive time talk radio host, his full-throated endorsement of limited life philanthropy, and the ulcers he causes his communications director.
Glen also offers our favorite recommendation for how philanthropy should measure success. We think it's just plain genius.
But don't take our word for it – decide for yourself!
Podcast: Play in new window | Download