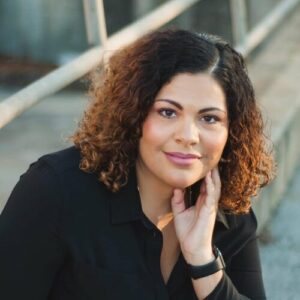 Jasmine Banks is unafraid. As the Executive Director of UnKoch My Campus, she is fighting to preserve democracy and protect higher education from undue corporate donor influence. She and her colleagues are taking on a nationwide network of think tanks, "action" groups, and academics funded by Koch Industries and its many subsidiaries. And you think your day job is challenging.
Most recently, Jasmine's organization published a report that reveals a coordinated attempt to ban education about systemic racism in public schools and the teaching of what has come to be known as Critical Race Theory. Jasmine explains how she is pushing back against concerted efforts to foment culture wars in order to maintain the status quo.
We had a great conversation with Jasmine, who approaches her work with enthusiasm, joy, and great deal of grace.
Podcast: Play in new window | Download