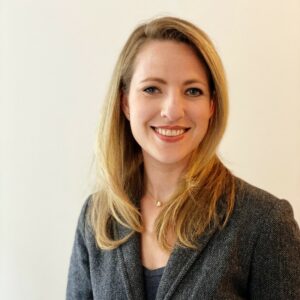 If you work in the social sector, you know how hard this moment is.
You would be forgiven for feeling that our social and political world is spinning hopelessly out of control. Go ahead, belly up to the bar, or the ice cream section of your local supermarket, or whatever you do when you get that feeling.
On the other hand, Jenn Hoos Rothberg, the Executive Director of Einhorn Collaborative – a charitable foundation based in New York – might just give you a bit of hope.
She's not naïve. She knows that things are tough. Trust is down and skepticism is up. People don't feel seen, heard, or valued, wherever they land on the ideological spectrum.
Jenn says that we're in a crisis of connection – we're more alienated, lonely, and polarized than ever.
The result, of course, is tragic for the things many folks care about – the environment, women's health, racial justice, hunger – you name it.
At Einhorn, she has launched an extraordinary new project called "A Call to Connection: Rediscovering the Transformative Power of Relationships." She spoke with Eric out about how she is partnering with leaders in multiple sectors to better understand how vital human connection is to effectively address the challenges of our time.
We're as cynical as the next pair of podcast hosts, but we hope this is one of those conversations that we hope will inspire you to engage and connect and feel good about what we can accomplish together.
Podcast: Play in new window | Download