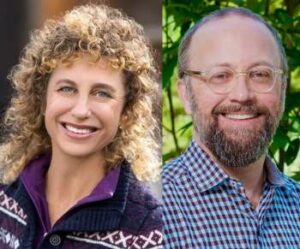 Spending out, spending down, sunsetting – whatever you call it, it's a tricky business.
This year the Kendeda Fund will close its doors, having provided over one billion dollars in funding over the past thirty years. Their causes included girls' rights, preventing gun violence, environmental sustainability, advancing racial equity, and supporting veterans, among others.
Kendeda began as an anonymous grantmaking effort by Diana Blank, who eventually decided to turn the reins over to her daughter Dena Kimball and to allow the foundation to communicate freely about its work. To do this, they turned to David Brotherton, a consultant with a long history in foundations and communications, to help the organization step into the light.
Dena and David sit down with Eric in a freewheeling conversation about the decision to go public, spend out, and about what they learned along the way.
To learn more about their great work, stay tuned for their updated website and check out Kendeda's new podcast, Stories from the Kendeda Fund.
Podcast: Play in new window | Download