Welcome to the first episode of Let's Hear It!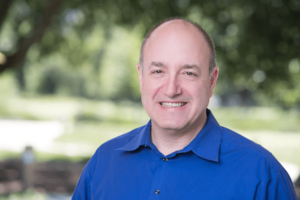 Larry Kramer is the President of the Hewlett Foundation and he has stood out for being candid,
opinionated, and seemingly unafraid of what the rest of the philanthropy world thinks of him. Lucky for
him that he's an incredibly nice guy, and lucky for us that he's endlessly entertaining.
In Eric Brown's freewheeling conversation with Larry, the Hewlett president holds forth on trying to get
the rights to Can't Buy Me Love for the foundation's hold music, how he's trying to make democracy
great again through the foundation's Madison Initiative, and why his mother wishes he was still dean of
the Stanford Law School. And much, much more. Just listen – you'll be glad you did.
Listen here.