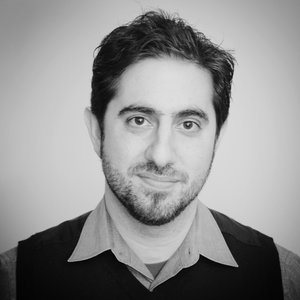 This week on Let's Hear It, cynical-ish and salty-tongued Nima Shirazi of Spitfire Strategies and the hit podcast Citations Needed endures a slightly arduous, minorly torturous time behind the mic with Eric.
Nima's career is full of exciting experiences, including his current job as a vice president at Spitfire Strategies and drumming in rock bands, and especially Citations Needed. Nima and his co-host Adam Johnson set up shop at the intersection of power, politics, propaganda, and the press (pretty peppy party, Pete) – no small feat, as it happens.
Nima's show explores the many ways that media language infiltrates our daily lives and how pernicious those terms can be. For instance, did you know that the term "officer-involved shooting" was created in the 70s by the LAPD to describe officers killing members of the public? Nima uses his experience on the podcast to keep him honest-er in his work and his approach to communications.
We wouldn't call him the biggest optimist in the room, but you'll appreciate Nima's thoughts about how progressive organizations can use communications to change dangerous narratives. Listen now to hear how (how now, brown cow? Okay, we'll stop).
Podcast: Play in new window | Download