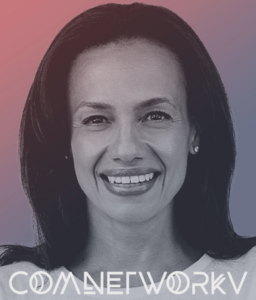 If you missed ComnetworkV or if you would like to revisit that truly exciting week, you're in luck. Over the next few weeks, we'll be posting some of the highlights of the conference.
We begin this week with a fascinating conversation with Alexis McGill Johnson, the President and CEO of Planned Parenthood Federation of America. Alexis sits down with Kristen Mack, Managing Communications Director at the MacArthur Foundation (and previous Let's Hear It! guest).
Alexis and Kristen have a candid discussion about RBG, hope, and the urgency of this moment in history.
Stay tuned for more highlights from ComNetworkV. This year's virtual conference was almost as magical as it is in person, and certainly contained some of the most exciting programming we've ever seen.
Podcast: Play in new window | Download