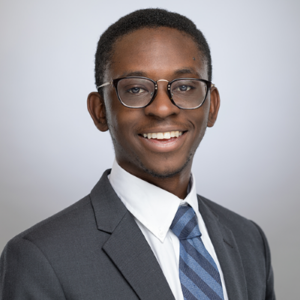 Join us in this thought-provoking and inspiring episode as we welcome Trevor Smith, the Director of Narrative Change at Liberation Ventures, an organization helping to strengthen the movement for Black-led racial repair.
Trevor is a writer, researcher, and strategist focused on the topics of racial inequality, wealth inequality, reparations, and narrative change. He is also the creator, curator, and editor of an amazing newsletter – Reparations Daily (ish).
Trevor talks with Eric about the growing movement calling for reparations as a catalyst for true racial repair. He invites us to reflect on how we can all work toward a new narrative on reparations, and how we can create a democracy that is inclusive, empathetic, and centered on principles of justice.
So, whether you're passionate about social justice, interested in narrative change, or simply eager to learn more about the path to a more equitable society, this episode promises to leave you inspired and informed.
(We also mention Past Imperfect – the new album from our pal John Allee, who composed our theme music. And the first cut on the album is the studio version of the Let's Hear It theme song! Check it out at www.johnallee.com)
Podcast: Play in new window | Download