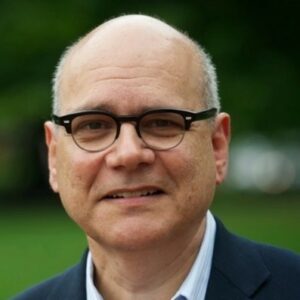 Rich Neimand has spent his long career using his considerable marketing chops to advance important social causes.
His firm, Neimand Collaborative, has worked on a wide range of issues to improve education, protect the environment, improve people's health, and promote financial inclusion, among many, many others.
At the center is his focus on uniting different audiences around common objectives using a creative approach that goes far beyond focus groups and polling (and includes time spent at the stove or performing personal ablutions).
Rich speaks with Eric about his life, politics, his colorful family, and why the creative process is like making soup.
Podcast: Play in new window | Download