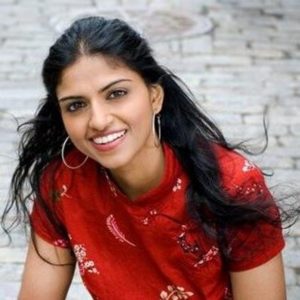 Eric sat down with Saru Jayaraman five weeks and a lifetime ago. Few of us fully appreciated the implications of the COVID crisis at the time, but the conversation centers on the very issues the crisis has raised around service workers and equity.
Saru is an attorney and activist who is changing the way our country treats workers who are forced to rely on tips to make a living.
Saru's CV is about twelve pages long. She is president of One Fair Wage, which fights for one fair minimum wage for all workers in the U.S. (and which, by the way, has put together an Emergency Coronavirus Tipped and Service Workers Support Fund that you can look into here). She co-founded the Restaurant Opportunities Center United, she directs the Food Labor Research Center at UC Berkeley, where she is also an adjunct professor of public policy, and she has written several books, including: Forked: A New Standard for American Dining; Behind the Kitchen Door; Bite Back:People Taking on Corporate Food and Winning (to be released this month); and The New Urban Immigrant Work Force, which comes out in 2021.
Saru is an extraordinary storyteller, a passionate speaker, and a fierce advocacy for fairness in food service industry. In this episode, you will be treated to a conversation that runs the gamut from how the vestiges of slavery are still supported by the restaurant industry to how food service corporations are dictating our democracy. She will absolutely knock your socks off. This isn't an episode to skip.