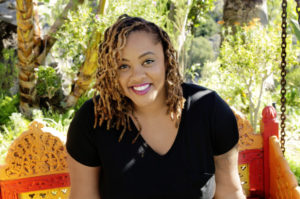 If you are ready for just a minor departure from COVID-related communications, we offer an interview with Shanelle Matthews, the founder of the Radical Communicators Network. In the aftermath of the 2016 election, Shanelle founded the Radical Communicators Network, an organization that connects progressive communicators with research, meetings, and even an old-school listserv. She is also in the process of writing the kind of radical guide to social change communications that we all wish we'd all had when we got started in the field.
Shanelle is a multi-hyphenate strategic communications pro whose extensive credits also include work at the Sierra Club, ACLU, and the Black Lives Matter Global Network. Shanelle is also an adjunct professor at the New School in New York, where her commitment to her students speaks volumes about the kind of leadership we need in this field.
In this episode, Shanelle and Eric sit down to talk messaging, maintaining integrity, and discuss what it takes to radically communicate. Don't miss this.
Check out Shanelle's work at http://www.helloshanelle.com.