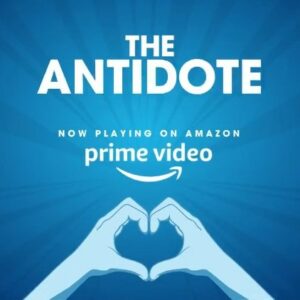 Kahane Cooperman and John Hoffman may be just what we need to soothe America's ragged soul. They have created a documentary film about kindness and caring called The Antidote, which explores how nine communities across the country are building bridges across difference and finding ways to take care of each other in the face of extraordinary challenges.
Eric talks with John and Kahane about this truly remarkable film, now streaming on Amazon Prime, which started with a single word written on a cocktail napkin.
If you need a little boost this holiday season, this conversation should prime the pump.
Learn more at theantidotemovie.com.
Podcast: Play in new window | Download