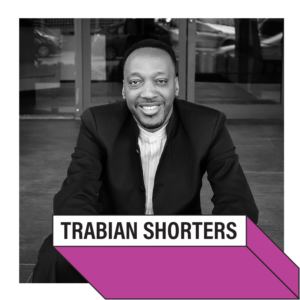 This is the third in our bonus series of keynote speeches from ComNet 2019.
Trabian Shorters is the CEO and Founder of BMe Community, which provides fellowships for Black leaders in the US, and which trains organizations in matters of diversity, equity, and inclusion.
Trabian's amazing talk explains his work to promote what he calls "asset framing" – describing people by their aspirations and talents rather than a perceived challenge or stereotype. If you are working in social justice in any way, shape, or form, you simply MUST listen to this incredibly valuable lesson in effective communications. This episode is long, but it's worth it!